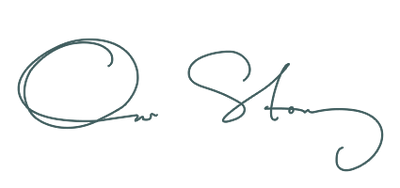 Welcome to the Sophie Allport Family
Since 2007, we've been creating timeless pieces for your home, inspired by the colourful ins and outs of day-to-day family life. Our designs draw on classic British heritage, with the occasional quirky twist to put a smile on your face. We want this delight to be reflected in every aspect of your shopping experience. From your first purchase right through to delivery, we're here for you every step of the way.
We believe in lifestyle for living. Think quality to last a lifetime! Beautiful prints yet still perfectly practical designs for everyday living. There is true contentment in the little things in life – from a cup of tea in your favourite mug to dressing your table for that special family occasion.
All of our designs are lovingly created by Sophie from her countryside home in Lincolnshire. With the level of craftsmanship and attention to detail that goes into our collections, we hope that you will continue to treasure your Sophie Allport items for many years to come.
SHOP SOPHIE ALLPORT
"There's nothing I love more than creating and painting all the designs for each product, and I hope you'll love them as much as I do. From kitchen linens that add charm and character to bags and accessories for everyday life. We hope they will be treasured for years to come and bring you magical memories that last a lifetime."
Sophie Allport
2007
Founded on a kitchen table in Battersea, London
2008
First fabric launched in Busy Busy Bumble Bee
2009
Moved from the kitchen table to a garage in Stamford
2010
Sophie creates an exclusive design for Wimbledon
2011
First stand at Chelsea Flower Show is awarded 3 stars
2012
Commemorative mug and tea towel feature on the BBC for the Queen's Jubilee
2013
Pop-up shop in Leeds Victoria Quarter
2014
Reached a milestone with over 100,000 mugs and tea towels sold
2015
Launched first Christmas design Robin & Mistletoe
2016
Scenting the way with a home fragrance range
2017
First Sophie Allport shop opens on Stamford's historic High Street
2018
Making room for new products with rear extension to Bourne warehouse
2019
New shop and outlet opens at our headquarters in Bourne
2020
Adapt to the challenges of COVID-19
2021
Second National Trust
collection launched – Hedgehogs & Trees
2022
Celebrating our 15
year anniversary
2007

2008

2009

2010

2011

2012

2013

2014

2015

2016

2017

2018

2019

2020

2021

2022
Follow our story for lifestyle inspiration, a peek behind the scenes and an abundance of cute dogs. Join the community and share your #SophieAllport with us for a chance to feature on our feed.
Follow Us